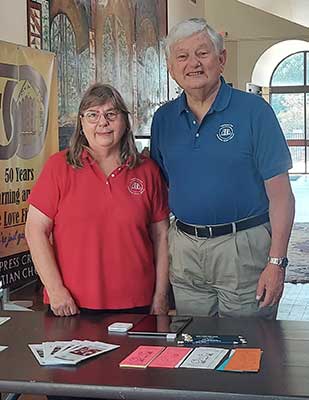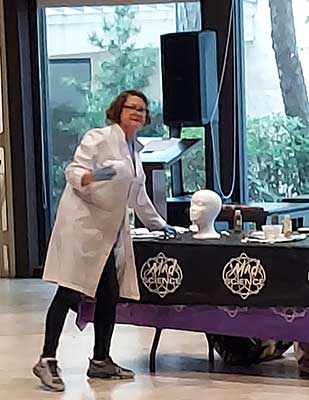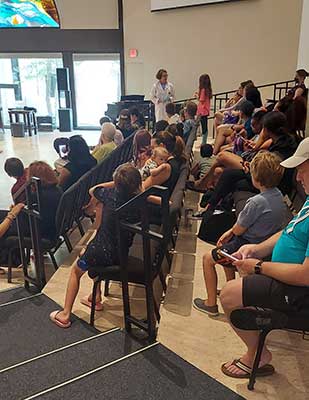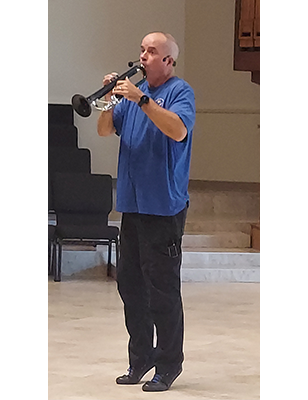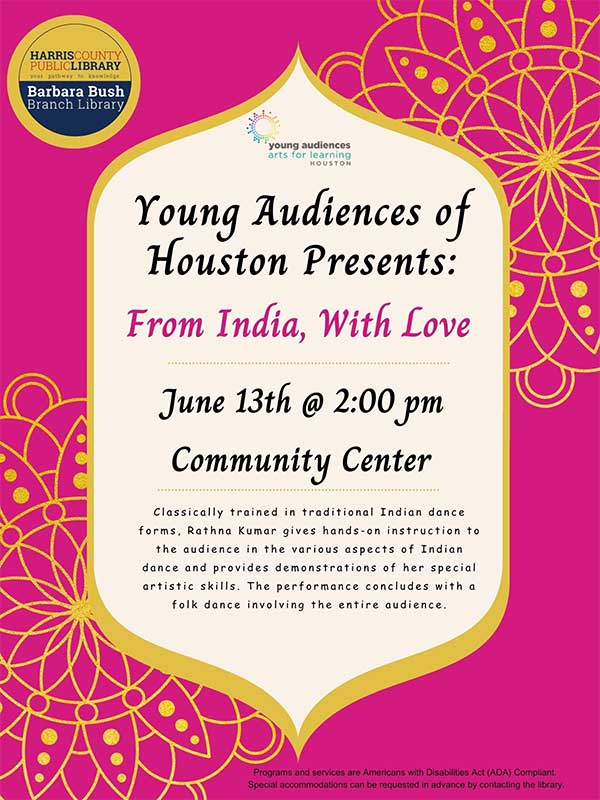 Young Audiences of Houston: From India with Love
Rathna Kumar will be presenting the ancient art of Indian classical dance to audiences of all kinds. The performance concludes with a folk dance involving the entire audience.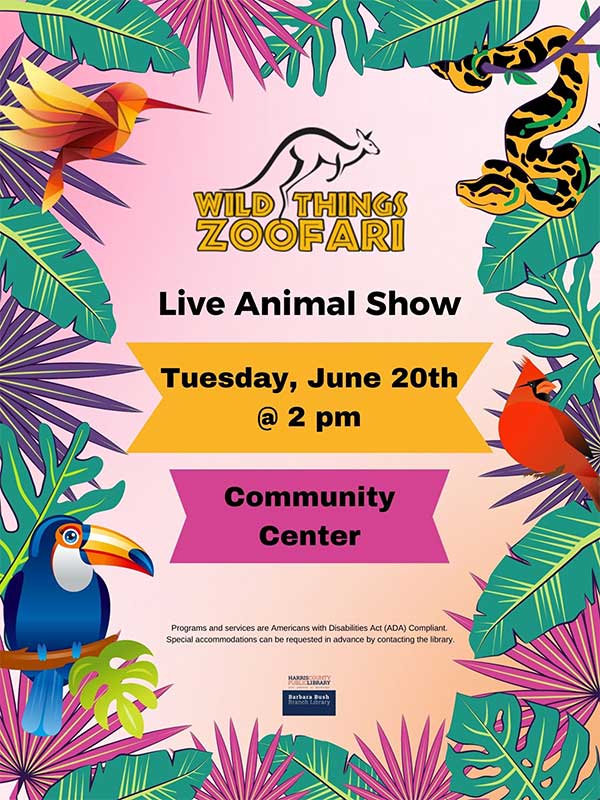 Wild Things Zoofari
Wild Things Zoofari brings the zoo to you in this live animal show. Families will have a chance to learn about a variety of exotic animals!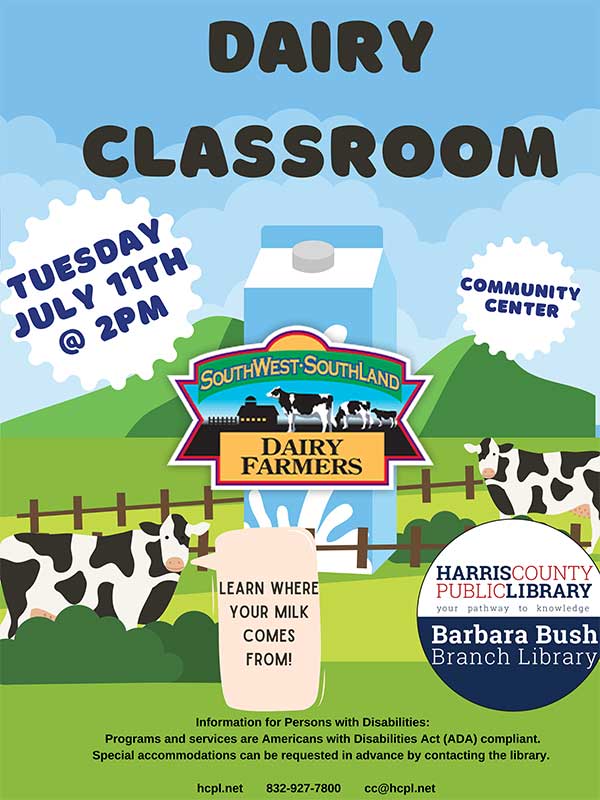 Southwest Farmers Dairy Classroom
Want to know how your milk came from the farm and ended up on the shelves of your grocery store? Dairy Classroom is a traveling milking parlor featuring a live cow and a milking demonstration. It brings the dairy experience directly to you!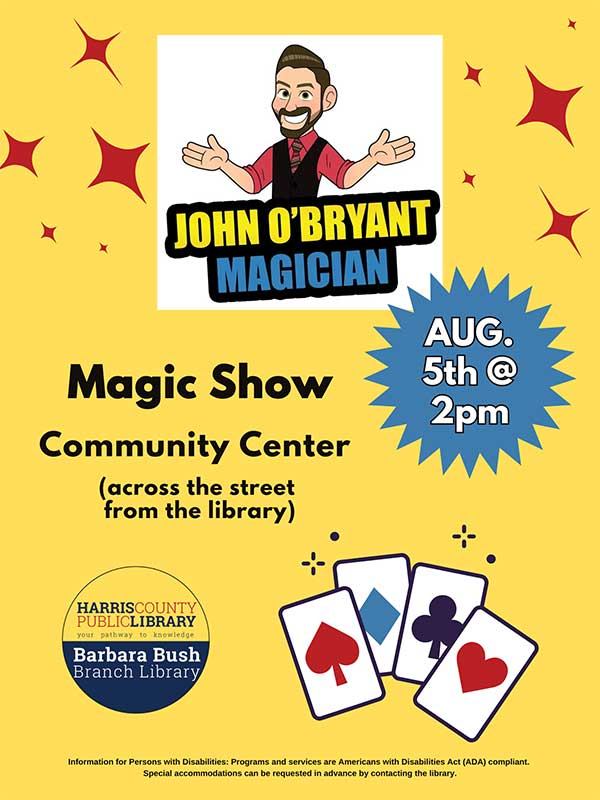 The Reading Magic Show with John O'Bryant
Encourage kids to read and help them discover that everything they want to learn can be found in a book using magic, illusion, music, storytelling, goofy props, and audience participation! It's the perfect blend of magic and message!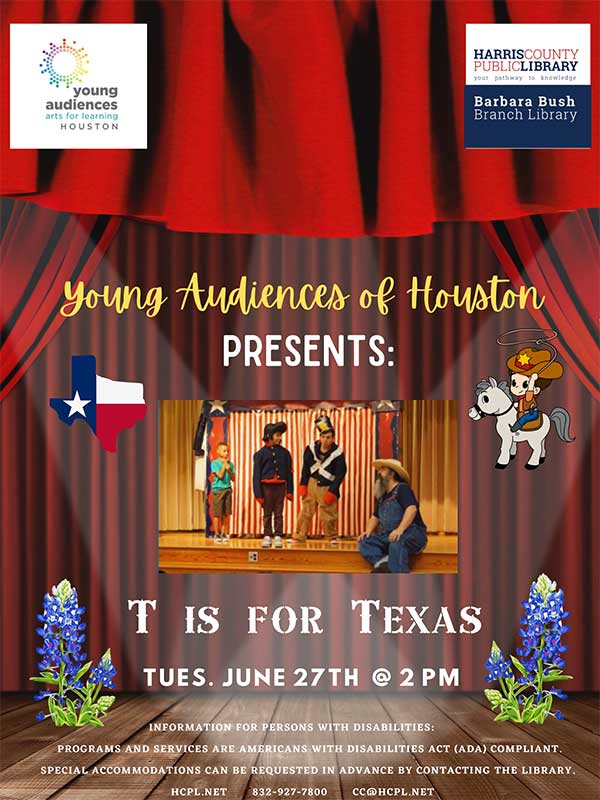 Young Audiences of Houston: T is for Texas
Get ready to pack your boots, bags, and cowboy hats as we travel with Twanda to explore our home state of Texas! Twanda will show us lots of things in Texas, from A to Z. The adventure will be filled with music, puppets, props, and more!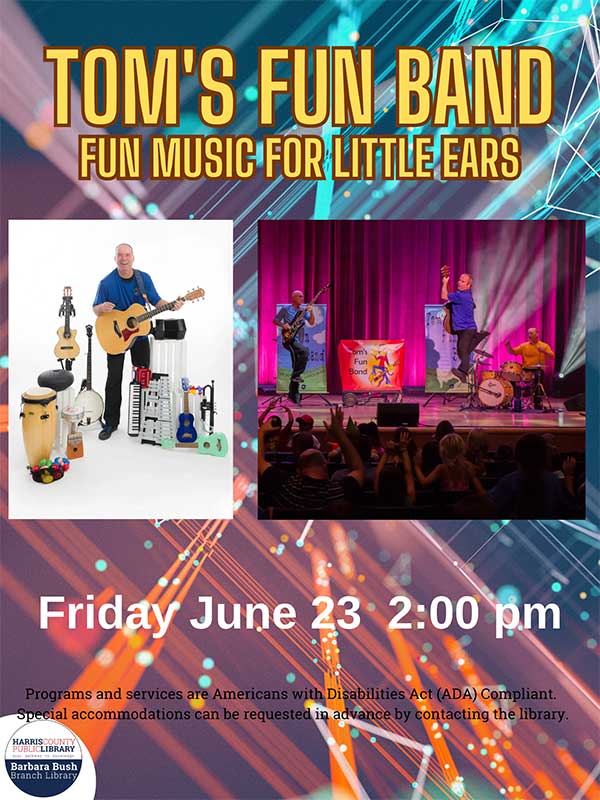 Tom's Fun Band
Guitar, drums, bass, and ukelele; come hear them all when Tom's Fun Band joins us this Summer! Enjoy interactive music and world class silliness.
Bubble Parties of Texas
Dance in the sun at our Bubble Music Party! Kick off the Summer with music, bubbles, and sign up for our Summer Reading Challenge while you're here!
Astro's Orbit
Come celebrate our win at the World Series! The Astro's very own Orbit will be at the library to help us kick off the Summer.